region/plan-specific news : Employer Plans Nationwide Help your clients map for success with treatment planning
You've established some rapport with your client and completed the intake assessment.
Now it's time to consider the treatment plan. While it might not be your favorite activity, a well-thought-out treatment plan provides both clinician and client with a map of the treatment process, defines client concerns, and provides a way to measure treatment progress.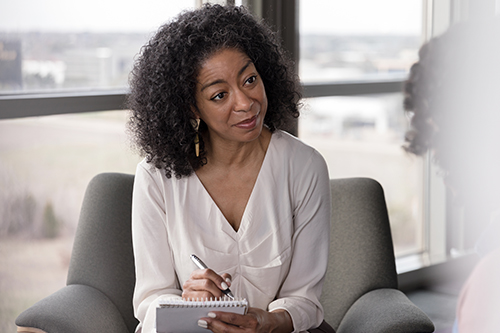 Why client involvement matters
While you have the clinical expertise, there are several reasons to involve clients directly in treatment planning:
More than ever, clients are voicing their preference for treatment options that must be taken into consideration.
Clients may also have a history of feeling misunderstood. Involving clients in the treatment planning process can help them feel more understood by helping them to better articulate the changes they hope to see and giving them ownership in the treatment process. Indeed, some studies have shown that involving clients in their treatment planning can have numerous benefits including:

Increased treatment satisfaction.
Increased adherence to treatments.
Better clinical outcomes.
Increased therapy completion rate.
2021 Treatment Record Review results
Magellan assesses documentation of client participation in and agreement to the treatment plan as part of the Treatment Record Review process.
The 2021 results showed 40.08% of treatment records reflect member understanding of their treatment plan. Your involvement can help increase this rate to 50% in 2022!
Treatment planning resources
Access Magellan's free Treatment Plan (PDF) template and more on the Magellan provider website at www.MagellanProvider.com/clinicalforms, see the Treatment Record section.