region/plan-specific news : Louisiana CSoC Why you should consider participating in Louisiana CSoC Child & Family Team (CFT) meetings
(Yes, you can get reimbursed for it!)
As a formal service provider, your input is fundamental to the success of the wraparound program and the individuals enrolled in it. You can provide key information on what's working and what's not, which can help the team (consisting of the youth, their guardian, and wraparound facilitator, at a minimum) to get the full picture of the youth's current state. The CFT meetings also give you a chance to communicate the need for more units or another authorization from Magellan.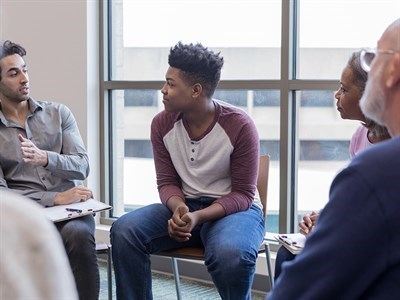 Learn more here (PDF), including how to get reimbursed for your time in CFT meetings.
Upcoming meetings
Magellan requires wraparound agencies to notify behavioral health providers within 10 days of the next scheduled CFT. Often, the next CFT is scheduled a month in advance.
If you are not receiving notifications about upcoming meetings, please reach out to your regional wraparound agency.
If you are still having issues, contact Magellan at 1-800-424-4489.