region/plan-specific news : California When "call me maybe" just won't do
Unlike the popular song, telephone access standards require that you respond to members within one business day (24 hours).
With an increase in patients seeking mental health services comes an increased need for providers to follow timely appointment standards. All in-network providers must comply with timely access in accordance with Senate Bill 1135, enacted by the California Department of Managed Health Care (DMHC).
According to an article in the Psychiatric Times, "The number of patients in the U.S. presenting to the ED [emergency department] with psychiatric complaints has increased by more than 50% since 2006. One in eight ED visits now involves a psychiatric emergency… research strongly suggests that if an appropriate treatment is started promptly, the majority of psychiatric emergencies can be resolved within 24 hours without inpatient hospitalization."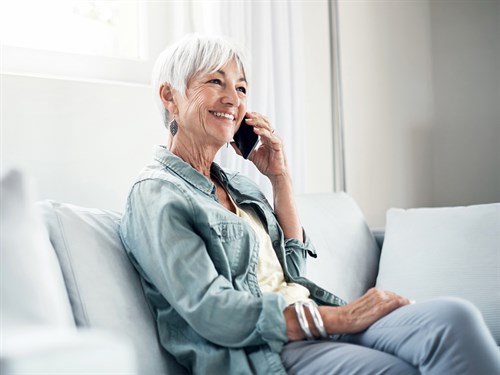 Telephone access standards include:
Responding to Magellan* members (and our care managers) within one business day (24 hours) from the time of their phone call, to offer an appointment or, if needed, refer back to Magellan for a new referral.
Responding immediately, or in accordance with good professional practice guidelines, when the member indicates urgency.
Including your telephone response time in your outgoing phone message to members or answering service to members. Also, be sure to include what members should do in case of emergency. If they believe their situation requires immediate intervention, they should:

Go to the nearest emergency room
Call 911
Page you (if an available option)
Contact the nearest Psychiatry Emergency Team (PET) 
"You took your time with the call"
Don't let these song lyrics be said about you! The most frequent reason members file an access complaint is due to the provider's lack of response to an initial inquiry about getting an appointment. Your timely response to members and the Magellan care management team can help avert emergencies.
More information
Brush up on your knowledge of appointment access standards in the California provider handbook supplement, section 3 (PDF).
Questions?
Contact the Provider Services Line at 1-800-788-4005, Monday – Friday from 8 a.m. to 5 p.m. (Pacific). Or you may email us at CaliforniaProvider@MagellanHealth.com.
*In California, Magellan does business as Human Affairs International of California, Inc. and/or Magellan Health Services of California, Inc. – Employer Services.