features And the winner is...Magellan provider communications
When Magellan network providers give our communications, such this Provider Focus newsletter, a high score, it means the world to us. Last time we checked, you ranked Magellan provider publications at 94.6% on the provider satisfaction survey! Thank you!
Judges in the recent MarCom and Digital Health awards competitions couldn't appear to agree with you more.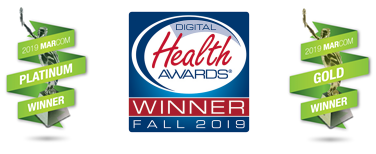 Magellan received three awards for materials we developed for our providers in 2019.
Awards include:
About the competitions: The MarCom Awards competition is administered by the Association of Marketing and Communication Professionals; it recognizes and honors excellence in marketing and communications. The Digital Health Awards competition is organized by the Health Information Resource Center and recognizes high-quality digital health resources for consumers and health professionals.