features What members want (hint: it's better access to care, according to our survey)
Member satisfaction holds steady in 2021
Although members find working with Magellan providers helpful and feel respected and understood, getting connected with a provider initially is the biggest challenge.
Magellan cares about the members we serve, and we know you do too. In the ongoing effort to improve the quality of our programs and services, we conduct an annual survey that gives members across the country an opportunity to weigh in on areas of service that they are happy about and where they notice the need for improvement.
We measure rates of satisfaction across multiple domains such as accessibility of care, timeliness of service, convenience of appointment times, responsiveness of the therapist, helpfulness of our customer services, and other areas comprising the treatment experience. 
Overall member satisfaction rates 82.06% for all plans in 2021*
California commercial and employer health plans: 79.4%
Employee Assistance Programs (EAPs): 83.2%
Commercial health plans: 78.9%
Employer plans: 76.9%
Public sector plans (adults and minors aggregate): 91.9%**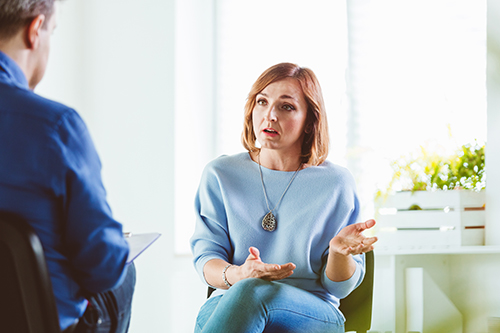 At the heart of members' satisfaction is the feeling that they are understood, respected and supported,
and that's largely in part to YOU.
In tabulating results of the member satisfaction survey, Magellan found that members were generally happy with their choice of providers, received care they rated as "quality," and saw improvements in their concerns/life as a product of interacting with providers. Thank you for making such a difference for our members!
Results also demonstrated that members' access to care and appointment wait times, respectively, were consistent predictors of overall satisfaction and areas of improvement for providers to consider.
Thank you for your flexibility in scheduling initial and follow-up appointments within a timeframe that reflects the clinical urgency of the member's situation and for keeping your information (including your availability) up to date in our provider directory. If you aren't accepting new member appointments, let members know to contact Magellan for help finding a provider.
What members like best about Magellan services and providers
California commercial and employer health plans: Availability of services based on times that work best for members (85.5%)
Commercial and employer health plans: Magellan providers afford access to quality care (86.6%, 86.7% respectively)
Employee Assistance Programs: How well providers listened to and understood members' concerns (94%)
Public Sector: Urgency of treatments is addressed as soon as it is needed (87.8%) 
Members' perceptions about services that reflect opportunities for improvement
2021 Provider-related Survey Item

California Plans

EAP

Health Plan

Employer

Public Sector (adults and minors)

 

Ease of access to get what is needed

-

71%

69.5%

65.2%

-

-

Wait time for first appointment

-

79.1%

-

-

-

-

Convenient service location

78.8%

-

77.2%

74.6%

-

-

Special needs of members are met

-

-

-

-

78.3%
Members from across the country rate their satisfaction across multiple domains.
Thank you for your commitment to meeting the needs of Magellan members and improving their satisfaction with the mental health and substance abuse services they receive. We will continue to collaborate with providers to improve the member experience and their treatment outcomes.
*This report includes some California results, which also will be reported separately. Overall member satisfaction without California plans was 82.73%.
 **Public sector refers to state-sponsored or other publicly funded health programs. Magellan administers surveys for minors via parents/guardians.