features You're vital in the effort to prevent suicide and promote recovery
September marks Suicide Prevention Awareness Month and Recovery Month – Explore resources for yourself, your practice and your patients
As a mental/behavioral health provider, you're likely all too aware that suicide and substance use disorders are a serious public health concern.
Suicide claimed the lives of almost 46,000 people in the United States in 2020.1
Suicide is the second leading cause of death for children aged 10–14 and adults aged 35–44, and the third leading cause of death for young people aged 15–24.1
Over 50% of deaths by suicide are associated with dependence on drugs and alcohol.2
You probably know someone personally, whether it was a client, patient, colleague, neighbor, friend or family member, who has either attempted or died by suicide.
And perhaps at some point in your own life, you have felt so hopeless that suicide seemed like a viable option.
One suicide is too many.
That's why we encourage you to share suicide prevention resources from our Healthwise library with anyone you know who could benefit, especially Magellan members in your care.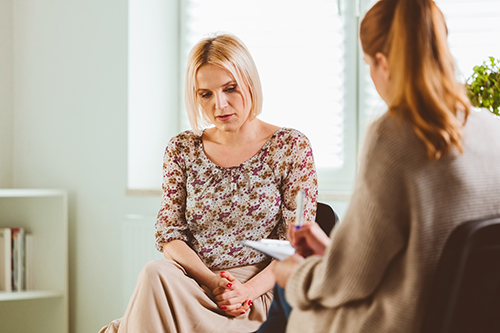 Risk factors include a previous suicide attempt, diagnosis of mental illness/substance use, isolation, social/legal problems, trauma in childhood, a family history of suicide, recent stressors and access to lethal means. 
The following protective measures can also help  
Contact with providers, e.g., follow-up phone calls from a healthcare professional.
Effective mental healthcare with easy access to a variety of clinical interventions.
Connection and relationships with family, friends, community and social institutions.
Problem-solving and conflict resolution skills. 
Resources for you, your practice and your patients/clients
Access Magellan's resources for Suicide Prevention Awareness Month and Recovery Month. You also have access to our Healthwise library (search keywords "suicide" and "substance use recovery") that you can share with your patients, along with Magellan's clinical practice guideline (PDF) for assessing and managing the suicidal patient and tip sheets for keeping the suicidal patient safe (PDF) and identifying substance use disorders (PDF).
Upcoming free webinars
Sept. 14: Register for our live webinar, "What I would tell my younger self: Conversations about hope, recovery and the 'S' word," on Wednesday, Sept. 14 at 3 p.m. (Eastern). Listen as presenters share their lived experience with mental health and substance use conditions and the advice they would give to their younger selves to better navigate mental health and substance use challenges.
Sept. 22: Register for our live webinar, "The role of mental health recovery in suicide prevention," on Thursday, Sept. 22 at 2 p.m. (Eastern). You'll hear an inspiring recovery story from a person who lives with mental health challenges and has lived through multiple suicide attempts. Magellan clinical leaders will share their knowledge and professional experience in identifying the warning signs of suicide, and addressing mental health and substance use challenges to prevent suicide.
You'll also find digital signs, flyers, posters and more to use in your practice to promote awareness of this vital issue.
Join Magellan in taking action and commit to zero suicides.
---