region/plan-specific news : California Help patients understand why you need to coordinate their care with other providers
When Magellan* conducted our annual review of providers' treatment record and clinical practice guideline adherence, overall the results showed a stable trend. However, the area of care coordination with other providers is the greatest opportunity for improvement.  
Coordination of care important for whole-health care
Overall, coordination of care across the service continuum continues to be the lowest scoring area in the treatment record review, falling well short of targets. This communication encompasses the primary care physician (PCP) and other behavioral health providers.
Review results indicated that members appear reluctant to disclose the names and address of relevant healthcare providers involved in their care, including their PCP.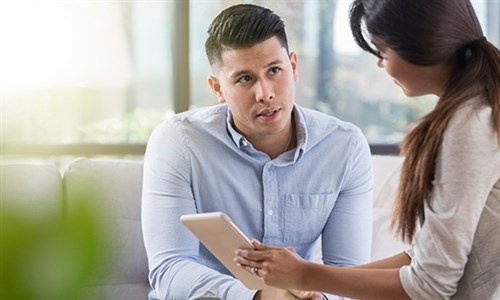 We ask that you educate your patients/clients about the importance of care coordination to ensure that treatment is provided from a whole health perspective.
Care coordination among all participants concerned with a member's care is invaluable in achieving safer and more effective care outcomes.
Opportunities for improved documentation and communication
Magellan's record reviews revealed several areas where providers should strive for increased completeness of their record keeping and communication with other practitioners.
Evidence that the provider requested member authorization for communication with the PCP – We encourage you to obtain a signed release of information form (PDF) (or document the member's non-authorization). While stigma associated with behavioral healthcare can sometimes inhibit such communication, providers can educate members on the benefits of coordinated care.
Evidence of provider communication with the PCP after the member's initial evaluation – We encourage you to communicate with the member's PCP (PDF) following the initial evaluation and at other significant points in treatment, and document the communication in the member's treatment record.
You can find quality aids including clinical templates, audit tools, clinical guidelines and the provider handbook supplement (PDF) for California on www.MagellanProvider.com.
Thank you for joining us in the effort to ensure Magellan members receive quality care.
*In California, Magellan does business as Human Affairs International of California, Inc. and/or Magellan Health Services of California, Inc. – Employer Services.