region/plan-specific news : Employer Plans Nationwide Prescribers: Why obtaining members' consent for medication matters
You play a vital role in caring for Magellan members of employer plans who receive psychotropic medicine. One way to help ensure members receive quality care is by documenting their informed consent for medication. In accordance with the Mental Health Act of 2014, a patient must give informed consent before receiving treatment. This means that the patient has the necessary information to make an informed and voluntary decision about psychiatric treatment (including medication). 
Informed consent as evidenced in the 2018 treatment record review
Our goal is for 70% of cases we review to include the member's informed consent. As you can see from our 2018 results below, one element is significantly below this goal.
Informed consent for medication(s) is signed, or client's refusal is documented – 31.7%
Documentation of member verbalization of understanding of medication education – 78.3%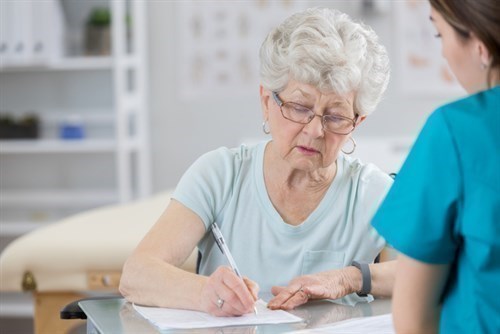 You can help by obtaining the member's signature when you discuss treatment and medication.
(Use this form [PDF] if it makes it easier!)
Often, we see that the prescriber has shared information with the member about their medication(s), such as why medication was chosen and its various risks and benefits. What we see less frequently is the member's signature to indicate that they have been informed and agree to be treated with the medication. If the member signs a medication consent form, it clearly indicates that they have received information about this aspect of their treatment.
More information
Questions about record reviews?
Contact Lorraine Langdon-Hull at (314) 387-4892 or LGLangdon-Hull@MagellanHealth.com