features 7 reasons to keep your practice data current
You want to help members make an educated choice for their behavioral and mental healthcare needs.
You want to alleviate member frustration by providing accurate and up-to-date information. If you aren't accepting new patients/clients, say so! You can update your appointment availability easily via the online Provider Data Change Form (PDCF) - see instructions below.
You want to receive new referrals from Magellan members.
You don't want to cause delays to your reimbursement for services you've rendered.
You need to be able to receive timely communications from Magellan.
You agreed to comply with Magellan policies and procedures in the Magellan provider handbook when you contracted with us, and per the handbook, you are required to notify and/or confirm any changes in administrative practice information using the online Provider Data Change Form (PDCF).
You don't want to jeopardize your network participation status with Magellan.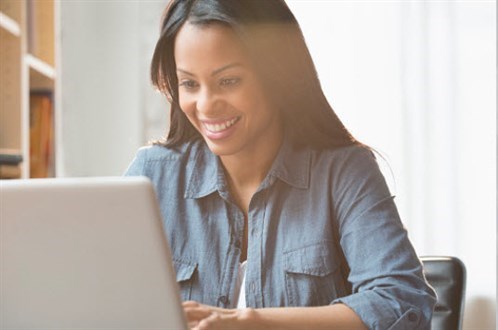 Help ensure members' timely access when you update your appointment availability and other information online.
There's no time like the present
Access and attest to your practice information quickly and conveniently:
Go to www.MagellanProvider.com and sign in securely with your username and password.
From the left-hand menu, click Display/Edit Practice Information.
The first tab that displays is the Provider Data Change Form.
Verify all information and update as needed. This includes your street address, phone number, group rosters, office hours and ability to accept new patients. To fully complete this step, you must review each of the required categories with the red exclamation marks as indicated. Updated categories will reflect a green check mark.
Once you've verified the information, click on the red "I attest" box.
Prioritizing accurate practice data
One of the most frequent complaints Magellan receives from members involves providers' appointment availability not being updated – causing problems for members who search for providers on the website. In fact, it's quite easy to turn off or put your appointment availability on hold. (See instructions above.) Out-of-date provider information can lead to frustration and inconvenience for members seeking timely care.
To improve members' experience of care and service, Magellan now is taking a more proactive stance on ensuring the availability of accurate provider information. If you haven't validated/attested to the accuracy of your practice data recently, you will begin receiving data validation reminders via email soon. Maintaining accurate practice data also helps make sure that you're reimbursed in a timely manner.
It's also important to note that Magellan reports provider non-compliance with the requirements for practice data accuracy to our health plan customers. 
For more information
See the Magellan National Provider Handbook (PDF), Section 2 for policies about updating practice information.