region/plan-specific news : California It's PRIME time to confirm your information for Magellan's provider directory
Keep referrals coming your way (or let new clients know if your practice is full)
Atlas Systems, via PRIME-Hub, will again support Magellan's* network providers (you!) in completing the required annual review and update of your provider directory profile, as required by the California Health and Safety Code § 1367.27.
You can expect to hear from Atlas Systems/PRIME-Hub by mail, email, fax and/or telephone in the coming weeks. You'll be asked to confirm your provider directory information for each service location.
Why it matters
We strongly urge you cooperate in this effort. Keeping your practice data current in Magellan's directory helps members find accurate information about your services so you can keep Magellan referrals coming your way (or let new clients know if your practice is full). If you do not complete this activity, California Department of Managed Health Care (DMHC) requires Magellan to remove your information from the provider directory. While this action does not constitute a termination of your contract with Magellan, you will not be eligible for new referrals, and your provider information will not be listed in the Magellan provider directory until you complete the required action. 
Reminder: Your regular updates to practice information are required
You are contractually responsible for reporting to Magellan any changes to your practice information within 10 business days of the change. Keeping your appointment availability current helps members find timely care.
To update your provider information, go to www.MagellanProvider.com, sign into your provider account, then click on Display/Edit Practice Information. This is where you'll find the Provider Data Change Form.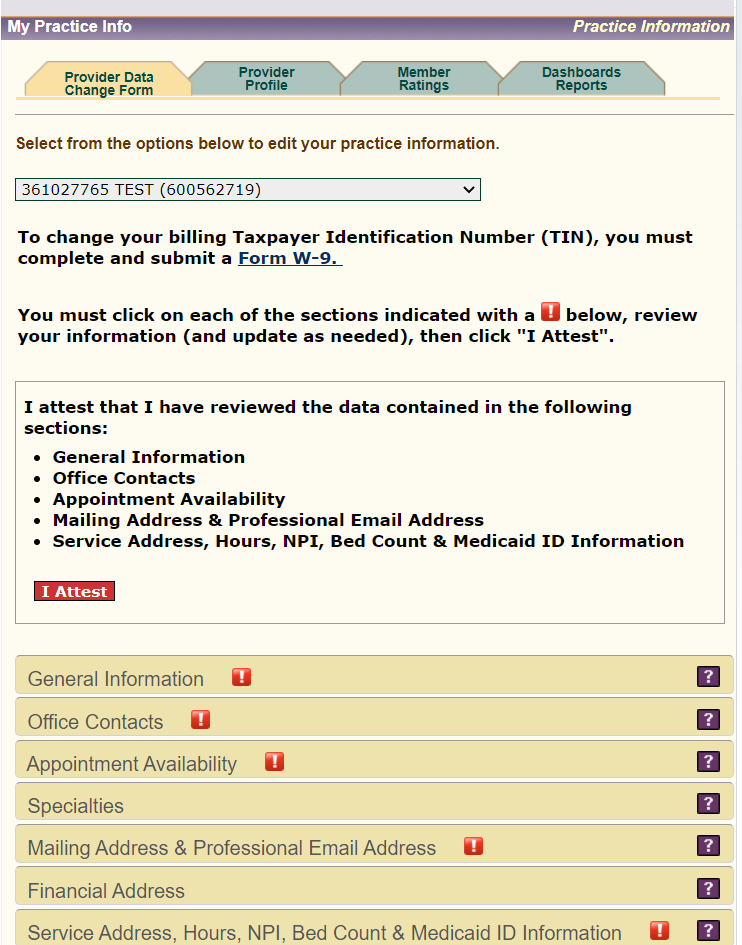 You are contractually responsible to Magellan for reporting any changes to your practice information within 10 business days of the change. We also ask that you validate your practice information every three months via the Provider Data Change Form, in compliance with the Consolidated Appropriations Act of 2021 ("No Surprises" rules).
Questions? 
You may contact the Magellan Provider Services Line at 1-800-788-4005, Monday through Friday from 8 a.m. to 3:30 p.m. (Pacific) for support navigating the Provider Data Change Form and assistance with updating your information. Note: Magellan staff cannot make updates to your practice information over the phone.
If you have any questions about this requirement, you may email us at CaliforniaProvider@MagellanHealth.com.
*In California, Magellan does business as Human Affairs International of California and/or Magellan Health Services of California, Inc. – Employer Services