features Create an encouragement card (or several) for individuals hospitalized in mental health facilities
As part of your recognition of Mental Health Month, why not join Magellan in supporting Inspiring My Generation (IMG), a non-profit organization dedicated to saving lives through mental health awareness, early symptom detection, emotional support and suicide prevention?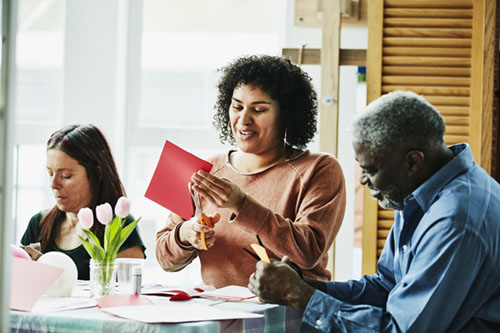 Through their Encouragement Card Program, IMG invites the community to make encouragement cards
for adults and youth hospitalized in mental health facilities to bring them comfort and motivation
through their recovery journey.
Here's how to participate:
Include a positive, supportive or otherwise uplifting message.
Mail the card(s) to:
Inspiring My Generation
7957 N University Drive #154
Parkland, FL 33067
Also, consider hosting an encouragement card party for friends and colleagues, as Magellan's Marketing team did on Zoom recently!