features Self-care: How it started...how it's going
You started out becoming a behavioral health provider because helping people is your thing. But helping people can be exhausting, especially faced with the challenges we've experienced in the last year. In November 2020, the CDC reported that 44% of us were dealing with either depression or anxiety. 
During the month of May, Magellan is focused on raising awareness on mental health, and that is not just for our members. We sat down with Deanna Phillips, M.Ed., LPC, CEAP, a Magellan employee who, in addition to supporting our critical incident response program, manages a small counseling practice. As a provider, she shared some ways that she's found to take better care of herself. You can probably relate.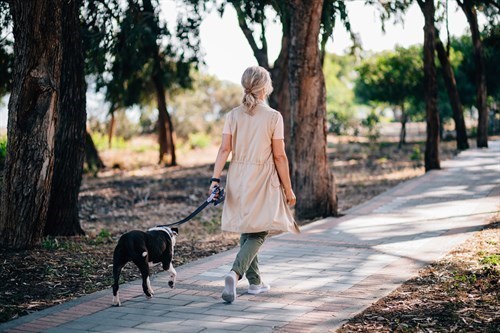 Don't feel guilty taking time for yourself. You can only help others if you're helping yourself first. 
Some ways to take care of yourself
It's hard to say no because you want to help as many people as you can. Yet setting boundaries can help prevent undue psychological stress and burnout. How many clients can you see per week without it being too much? How many of those will be in-person sessions versus virtual sessions? Do you need to leave some open slots in your schedule to make room for returning clients? Remember you can update your availability and other practice information in Magellan's provider directory.
If you can't accept new clients/patients, do you have connections with other providers in your area who are in-network with Magellan to whom you could refer the member? If not, let our members know they can contact Magellan at their program number for help getting a referral. Having referral resources can help you overcome the feeling of guilt you may experience when you can't take on more new clients.
Don't feel guilty taking time for yourself. You can only help others if you're helping yourself first. Remember the flight attendant's instruction about donning your oxygen mask first before you help others near you? The same principle applies in so many other areas of life, including the provision of behavioral health services!
Are you taking your own advice for self-care? Because we are all human, we may find ourselves advocating for self-care practices in the lives of others, but not in our own lives. Here are some self-care tips you might have suggested to your clients at various times. Why not try implementing a few and see how it goes?
You find yourself taking on more and more, but you feel like you can handle it. That's great! But how can you reward yourself for your accomplishments? Maybe it is as simple as hiring a cleaning service every couple of weeks. Just knowing that the housework will still get done could alleviate so much stress!
Perhaps you've been practicing self-care, but you're still struggling. There's no shame in getting some professional help yourself. Also keep in mind that Magellan offers free confidential support for healthcare workers (including our network providers) and first responders affected by the COVID-19 pandemic.
Have you found something that helps in your practice of self-care? We'd love to hear from you at Editor@MagellanHealth.com.
For more resources, visit MagellanHealthcare.com/Mental-Health-Month.