region/plan-specific news : California Facilities: You have help with your patients' appointments for follow-up after hospitalization
With social distancing the new norm in the effort to curb COVID-19, what can you do to ensure patients have access to outpatient professionals upon discharge from the hospital? Collaborate with Magellan's* new vendor for follow-up after hospitalization appointments via telesessions.
Why is Magellan working with a vendor?
Magellan collaborates with a multidisciplinary telehealth provider group that has broad experience in tele-behavioral health. Magellan's relationship with them is HIPAA-compliant, which allows them to work directly with you, the hospital, to schedule discharge appointments with our members.
They offer:
On-demand follow-up after hospitalization appointments with a virtual "walk-in clinic."
Robust outreach via phone, texting and email.
24/7 accessibility.
How does it work?
Simply. A representative will reach out to your discharge team directly to schedule follow-up appointments with all Magellan members in care at your facility. We ask you to respond to the vendor's calls.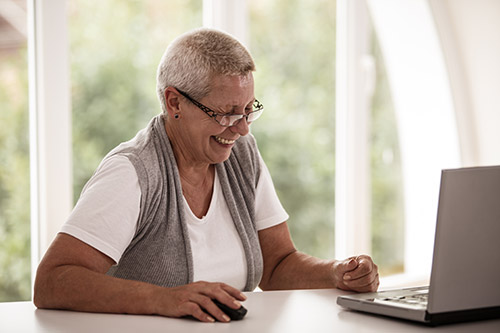 We understand that fear of technology may be a barrier to some patients and their families, 
and the vendor can work directly with those individuals to overcome this.
Patients do not need any specific technical expertise – the vendor will test their computer, tablet or smartphone, and walk them through the process so patients know they have access to service, anytime and anywhere.
Why follow-up after hospitalization?
Studies have shown that patients who do not have a follow-up appointment after discharging from the inpatient level of care are twice as likely to be re-hospitalized within the same year.**
The Healthcare Effectiveness Data and Information Set (HEDIS®) is a component of NCQA that quantifies health plans' performance on several measures, such as follow-up after hospitalization.
This measurement specifically reports the percentage of patients with a follow-up appointment within seven days of discharge. It is driven by the importance of the patients getting appropriate follow-up care after an inpatient event.
Managing transitions and connecting with community-based support are essential to members' health and ongoing recovery.
We look forward to ongoing collaboration with your discharge planning team to assist members in reaching their health and wellness goals. 
Questions?
Email us at WesternRegionContractManagement@MagellanHealth.com.
*In California, Magellan does business as Human Affairs International of California, Inc. and/or Magellan Health Services of California, Inc. – Employer Services.
**Beadles, C.A., et al. First Outpatient Follow-Up After Psychiatric Hospitalization: Does One Size Fit All? Psychiatric Services, April 2015; Vol. 66, No. 4.