features PTSD in the wake of COVID-19
June is PTSD Awareness Month - resources for you and your patients
Based on information from the American Psychiatric Association, the current COVID-19 pandemic and quarantine situation can have an adverse effect on those with mental illnesses. The current environment can serve as a trigger for individuals with post-traumatic stress disorder (PTSD), and they may have increased symptoms such as nightmares, hypervigilance, and avoidance.
"It is difficult to estimate if we will see a greater prevalence of PTSD among people without a previous diagnosis, but frontline healthcare workers could experience increased anxiety and mood symptoms based on the research and data from the SARS epidemic," said Varun Choudhary, MD, behavioral health chief medical officer with Magellan Healthcare and a board-certified forensic psychiatrist.
Dr. Choudhary believes that to best serve their patients, providers should identify and support high-risk patients, stay informed with reliable sources, and promote a sense of safety.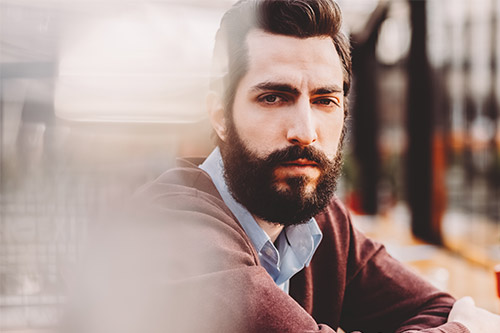 Identify and support high-risk patients during this time
Patients with delusions, obsessive-compulsive thoughts and behaviors, a predominance of somatic symptoms, other active and uncontrolled symptoms, or those previously exposed to severe trauma may be particularly vulnerable. More frequent clinical contact (via telehealth, if face-to-face sessions aren't feasible), can help address emerging concerns, which may help avoid severe exacerbations or hospitalizations. Ensure patients have adequate supplies of medications to avoid interruption in dosing during potential disruptions of pharmacy supply chains.
Provider and member resources
---
References
American Psychiatric Association
https://www.psychiatry.org/psychiatrists/covid-19-coronavirus
 
Centers for Disease Control and Prevention (CDC).
https://www.cdc.gov/coronavirus/2019-ncov/index.html
 
Center for the Study of Traumatic Stress (CSTS):
https://www.cstsonline.org/resources/resource-master-list/coronavirus-and-emerging-infectious-disease-outbreaks-response
Brooks, SK et al. The psychological impact of quarantine and how to reduce it: rapid review of the evidence. The Lancet. Published online February 26, 2020.
https://www.thelancet.com/journals/lancet/article/PIIS0140-6736(20)30460-8/fulltext#%20