features Magellan Health Studio reimagines the physical and behavioral health experience across the continuum of care
Through Magellan Health Studio – our product innovation lab – we're working on ways to make it easier for members to access behavioral, physical and pharmacy benefits.
If you saw our member satisfaction survey results in the Summer Provider Focus, you know that better access to care is what members want most.
One of the key ways we're doing this is by partnering with companies such as Livongo for Behavioral Health to facilitate members' access to better self-management tools, as well as Kaden Health to enhance our virtual behavioral healthcare capabilities. These tools can expand members' access to resources for the most common conditions such as depression, anxiety, insomnia, substance use disorder, chronic pain, opioid addiction, and more.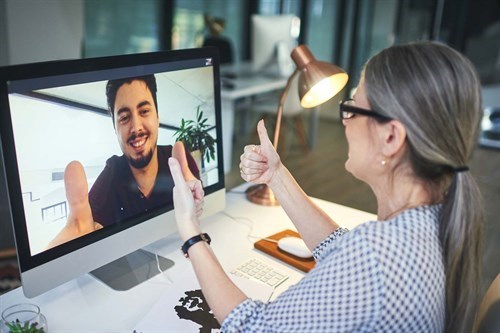 Do you think telehealth is here to stay? We do!
But we also look to you as the behavioral healthcare provider to continue to lead the way in employing technology in your practice through offering care via telehealth. If COVID-19 hasn't taught us anything else, we think you'll agree it's helped us all realize the vital importance of telehealth in delivering quality behavioral healthcare services at a convenient place and time for both you and your clients. 
We are pleased to see so many of you using telehealth with your clients during a time of social distancing restrictions. Do you think telehealth is here to stay? We do!
Will technology replace the need for qualified mental and behavioral health providers? Never. Technology should facilitate and augment the care you provide. Magellan continues to support innovative ways of accessing better health through technology, while remaining focused on the critical personal relationships that are necessary to achieve a healthy, vibrant life. Thank you for joining us in the journey into this frontier!