features Magellan's Provider Focus and PCP Toolkit continue the winning streak
In our last provider satisfaction survey, you gave Magellan a 94.9 percent satisfaction rating on our publications, including the Provider Focus newsletter. Believe it when we say your satisfaction will always be the brightest feather in our cap!
Platinum, gold and bronze, oh my! 
We are thrilled to share the news of more awards we received recently: Provider Focus won a 2018 Gold MarCom Award. And, we received honorable mentions for our feature article on how you can increase member engagement in the Spring 2018 issue and for a video educating California facilities about a program to help members get the care they need.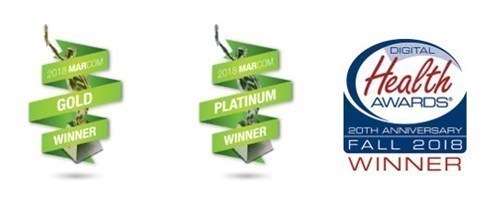 We also garnered two awards for our recently updated toolkit for primary care providers, including a 2018 Platinum MarCom Award and a Fall 2018 Bronze Digital Health Award.
According to the Association of Marketing and Communication Professionals, "MarCom Awards honors excellence in marketing and communication while recognizing the creativity, hard work and generosity of industry professionals."
The Health Information Resource Center'sSM Digital Health AwardsSM honors the world's best digital health resources.
What do you like about Provider Focus? Questions for the Editor? You can reach us at Editor@MagellanHealth.com.