features :
Collaborating for better patient care: Magellan's outpatient model
Do you know that while Magellan's standard outpatient model does not require preauthorization for routine services, you can always reach out to us to discuss options for a patient's care?
Why you should consider a consult:
When you contact a Magellan care advocate, you'll speak with a licensed clinician with a behavioral health background. The quality clinical review takes approximately 15-20 minutes, and we think you'll find it is time well-spent. The care advocate will consult with you about the individual's outpatient care and assist with evidence-based treatment that can help your patient return to whole health and productivity.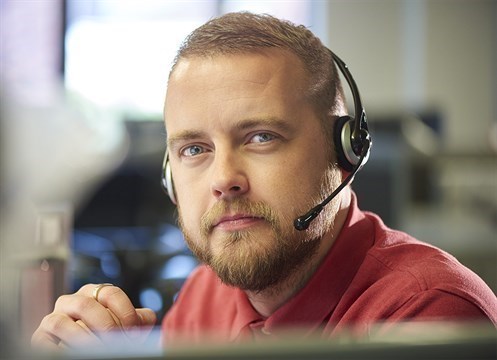 "I appreciate you mentioning the modules online that patients can use through the Magellan website. I had completely forgotten about that resource. I have another client who I think can make very good use of that," writes Kathleen Capen, LCSW, a provider in Connecticut, regarding her consultation with a care advocate.
Other providers had this to say about working with Magellan care managers:
"Thank you for the standardized outcomes tools and the resources such as Autism Assist and clinical practice guidelines. These will surely help me with this client."
"Thank you for the support and resources. I was able to get my client to agree to enroll in the six-week Dialectical Behavior Therapy (DBT) program and your list of psychiatrists assisted in getting my client an evaluation and medication."
"Thank you for the opportunity to discuss this patient with complex needs with your psychiatrist. It was very helpful. We will be discussing the possibility of ECT."
On the flip side - there'll be times we reach out to you
When our care advocates review claims data, they may notice certain members with needs that are more complex. Your patients could be among them. When this happens, a Magellan care advocate might reach out to you.
Three reasons a care advocate might contact you:
Opportunity for care advocacy – The member has a highly acute condition for which a specialized outreach to offer support, additional resources and tools may improve treatment outcomes.
Review of frequency/utilization – The member's pattern of utilization is inconsistent with norms for the number of sessions, frequency of sessions, and types of care corresponding to their diagnosis.
Consultation regarding practice patterns – The pattern of utilization indicates that the overall approach may be inconsistent with clinical practice guidelines.
Why a care advocate might contact a member:
If we can't reach you, a care advocate may contact the member to offer assistance and/or to advise them of the need for a consultation between Magellan and their provider.
Like you, Magellan care advocates are clinicians. We ask that you return their calls promptly and work with them to improve the care of your patient. When you respond, it helps enhance the care members receive.
To contact a care advocate, call the dedicated toll-free number for the member's behavioral health program.