features Eligibility and benefits for Magellan members available on Availity's Provider Portal
Magellan's behavioral health network providers can begin using Availity's Provider Portal for online transactions.
Current Availity-registered users received access to Magellan's Payer Space and applications in Availity on Monday, Aug. 16.
Providers not currently registered to use Availity's Portal, will receive notifications on how to register on the portal and RSVP for new user webinars. Keep an eye on your email box for more information! Also, you may visit Availity.com/MagellanHealthcare.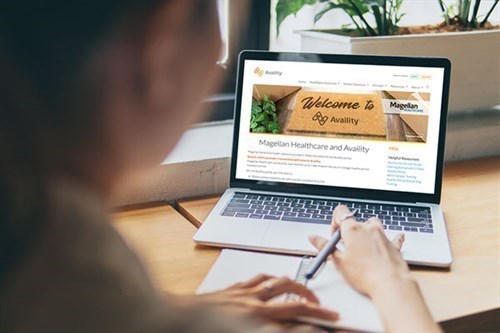 In the first phase of Magellan's transition to Availity's secure portal, you can:
Obtain eligibility, benefits and accumulated amounts for Magellan members.
Easily access Magellan-specific applications and resources (via a single-sign on) through Magellan's Payer Space in Availity. 
We plan to introduce additional features – such as claims remittance and EOBs – on the Availity portal in the future, gradually replacing those functionalities on the Magellan provider website.
Learn more and ask questions
Watch your email box for information on live webinars hosted by Availity and Magellan. We'll have a variety of sessions tailored for current Availity users as well as new users. We look forward to hearing from you during these webinars!