region/plan-specific news : Employer Plans Nationwide Join our Federal EAP network
Opportunity to provide services to those who serve our country
If you are already participating with Magellan in our behavioral health and EAP networks, and you have five years' paid behavioral health work experience, you also could qualify for additional referrals for members of Federal EAPs.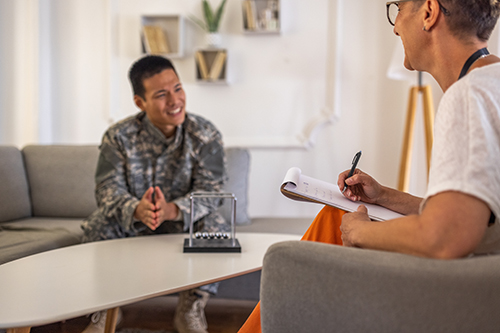 Federal EAP requirements apply
Becoming part of the Federal EAP requires a provider attestation.
You must attest that you have a minimum of five years' paid work experience in the behavioral health field.
You must also carry liability insurance of $1 million per occurrence /$3 million aggregate.
In California only, you must attest whether you are currently employed with the State or have been employed with the State within the previous 12 months.
Interested?
Contact your field network representative to learn more. If you're unsure who your field network representative is, contact ProviderServices@MagellanHealth.com.
In California, Magellan does business as Human Affairs International of California, Inc. and/or Magellan Health Services of California, Inc. – Employer Services.