features Setting healthy boundaries during the holidays
Resources you can use and share
The holidays can bring joy. They can also exacerbate stress, anxiety and sadness. Readying ourselves to cope with holiday stress requires a mindset shift. As you likely know so well, one way to reduce stress so you can better enjoy the holidays is to set healthy boundaries.
Magellan joins with you in planning for emotional wellbeing and celebration. May your holidays and those of your friends, family and clients be full of peace and joy…and healthy boundaries!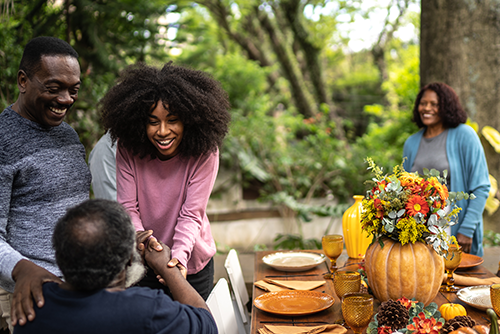 Need inspiration for setting boundaries during the holidays?
For more holiday emotional wellbeing resources, including our toolkit, a healthy boundaries poster and Zoom background (English and Spanish) that you can use in your practice, visit MagellanHealthcare.com/holidays.
What is your favorite way to stay centered during the holidays and beyond? Is it creating boundaries or something else? Let us know at Editor@MagellanHealth.com.