features "Home for the holidays" rings differently this year
Resources to help you and your clients plan for emotional wellness during the pandemic
As you're all too aware, the COVID-19 pandemic has dramatically altered our social lives. For many people, this holiday season will be the first time they have been confronted with empty chairs at the table because loved ones cannot or are unwilling to attend family events. Cherished traditions and religious events may have been canceled due to the virus, with no clear end in sight to social distancing restrictions. People who live alone or far from family, or who have lost loved ones, may find holidays especially difficult.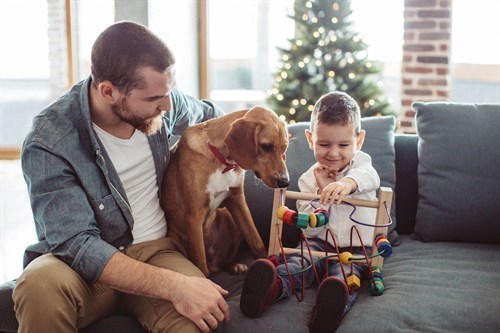 We want to acknowledge this season, in all its complexity, and join with you in planning for emotional wellness and celebration during a pandemic. May your holidays and those of your friends, family and clients be as merry and safe as possible.
Upcoming events to help you--and your clients--maintain emotional wellness during COVID-19
Join Magellan's Dr. Candice Tate, medical director, for a webinar Dec. 3 as she shares various ways to find peace and moments of joy amid the sadness and sense of loss that we may sometimes feel. Register today for the virtual event happening Thursday, Dec. 3 at 2 p.m. (Eastern).
Chime in about holiday emotional wellness during COVID-19 in December's #bhXPERT Twitter chat, Dec. 10 from 3-3:30 p.m. (Eastern). Magellan's Dr. Shareh Ghani, vice president and medical director, will be tweeting as our special guest. Visit our website for the discussion questions we'll ask during upcoming Twitter chats and more on how to participate!
Need ideas for holiday planning during COVID-19?