features Minding mental health--your own and others'--after a cancer diagnosis
February is National Cancer Prevention Awareness Month
The stress that comes with a cancer diagnosis can be overwhelming. One in three people with cancer experience mental or emotional distress.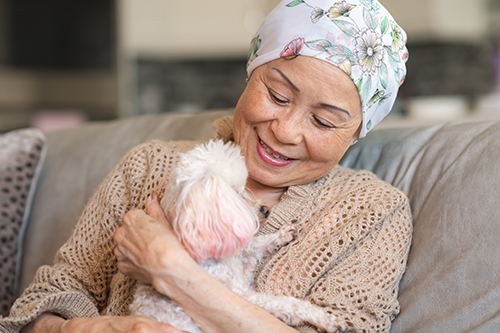 Learn more about the role of mental health in helping cancer patients and caregivers with a cancer diagnosis.
It can be helpful to...
Access social and emotional support by joining a cancer support community.
Manage stress by practicing relaxation exercises such as muscle relaxation and controlled breathing.
Let your feelings out. Talk, laugh, cry, and express anger when you need to.
Practice gratitude. Gratitude is linked to your sense of well-being, and it can boost the inner strength that helps you bounce back.
Visit www.MagellanHealthcare.com/About/MYMH for confidential mental health resources, including this tip sheet (PDF) that you can use yourself or share with family, friends, colleagues and clients.