features Your one-stop shop for provider inquiries - Magellan's Provider Services Line
In keeping with Magellan's commitment to provide streamlined first-call resolution, our national Provider Services Line (PSL) now supports more types of provider inquiries.
"From questions about contracting and credentialing to provider website support, the provider services staff are ready for your call and will be happy to help," said David Wadell, vice president of customer care operations.
In 2018, Magellan's team of 18 PSL staff members supported over 39,000 provider emails and secure messages and nearly 77,000 inbound calls.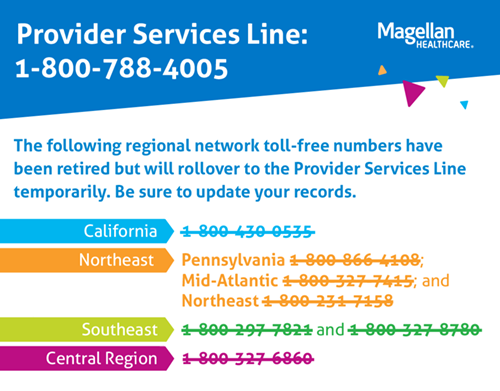 Bringing you service with a smile, L-R: Shannon, Lisa, Emilee, and LaRita of the Provider Services Line
Note: You should continue to direct clinical or claims questions to the phone number on the member's ID card or EOB.