features Provider Focus wins again
In our last provider satisfaction survey, you gave Magellan a 94.7 percent satisfaction rating on our publications, including the Provider Focus newsletter.
Your satisfaction will always be the highest award we could strive for, hands down!
With that said, we are thrilled to share the news of another award we received recently: Provider Focus won a 2017 GoldMarCom Award. And, our feature article on the simple action you can take that's critical to member care in the Summer 2017 issue received an honorable mention.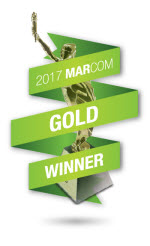 According to the Association of Marketing and Communication Professionals, "MarCom Awards honors excellence in marketing and communication while recognizing the creativity, hard work and generosity of industry professionals."
What do you like about Provider Focus? Questions for the Editor? You can reach us at Editor@MagellanHealth.com.