features "The best time of the year" might not be so holly-jolly for some
Tips for emotional wellbeing during another pandemic holiday season
As you know, the holidays can be a joyful time as well as a source of sadness, anxiety and stress. In a recent study, 49% of Americans said that COVID-19 has forever changed the way they celebrate the holidays, 44% of Americans said that preparing for the holidays is stressful, and 39% said that family gatherings during the holidays are stressful.1
Since the beginning of the pandemic, holidays, special events and celebrations have changed dramatically. Many have lost loved ones, financial stability and a sense of normalcy. 
"As we navigate variants, vaccinations, division and loss in this second year of COVID-19, it's important we check in with family and friends to encourage communication and understand their feelings and preferences about holiday gatherings that may have changed from before the pandemic, to 2020 and now," said Candice Tate, MD, medical director, Magellan Healthcare. "While some may be eager to observe the holidays as they did before, others may not be ready, and some may not ever want to celebrate the way they used to." 
Holidays may not be the same. However, there are various ways to find peace and moments of joy in the midst of the all the changes, and as we reflect on all we have endured over the past couple of years.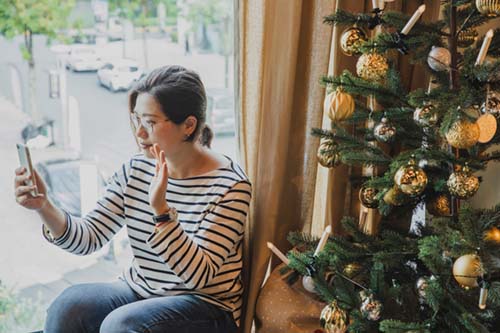 We want to acknowledge this season, in all its complexity, and join with you in planning for emotional wellbeing and celebration during a pandemic. May your holidays and those of your friends, family and clients be as merry--and safe--as possible.
Upcoming webinar on holiday emotional wellbeing, Nov. 17
Need ideas for holiday planning during COVID-19?
---
1Collage Group Holidays and Occasions Survey, May 2021