For facilities: New clinical model focuses on member-centric support
Fewer UR activities, less time required for your staff
Magellan has implemented a new clinical model that focuses on dedicated, tailored and comprehensive care management. We assign each member in a higher level of care to a designated Magellan care manager (with care worker support) or to a designated transition-of-care specialist.
What's the benefit to your facility?
"With this change, we expect fewer basic utilization review activities and reduced time required by facility staff," said Tony Kotin, MD, Magellan Healthcare senior vice president of Clinical Operations.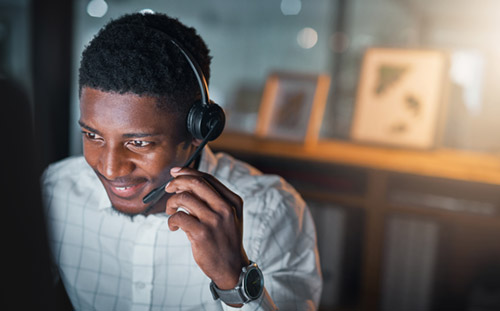 "Our care manager or transition-of-care specialist proactively reaches out for reviews prior to the last covered day, to discuss discharge planning. With a solid discharge plan in place (i.e., a target date of discharge, place of discharge and scheduled post discharge provider appointment), the care manager or transition-of-care specialist can extend the initial authorization." 
Your staff -- and the member -- communicate directly with the designated Magellan specialist
The focus on discharge planning and engaging members while in care (prior to discharge) promotes continuity of care management services post-discharge. 
"Our joint success in this new clinical model depends upon your facility staff promoting care management services to the member, and creating a means for our care manager or transition-of-care specialist to speak directly to the member to establish a relationship," said Kotin. 
If you have not heard from the assigned care manager/transition-of-care specialist by the last covered day, please call the same toll-free number used for the initial authorization request.
Your valuable insight helps us improve
Since the process is new, we are all still learning and establishing best practices. Therefore, we truly appreciate your feedback on how we are doing and what we can do better – for you and for your patients. You may contact your Network relations representative with any comments you may have.
Note that we are implementing this program on a plan-by-plan basis; it is currently in place for members of several commercial health plans.