features 2020 national handbook and supplements update now online
We've recently updated the Magellan National Provider Handbook and several of the handbook supplements that pertain to EAP providers and to serving specific plans and/or states. These important resources are located on our provider website.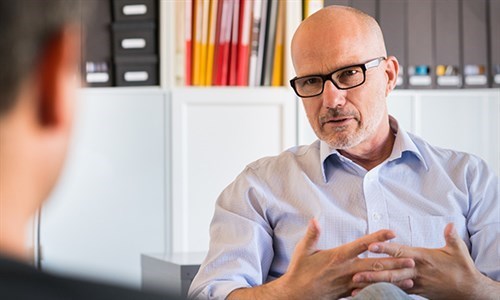 You can access the 2020 National Provider Handbook and supplements at MagellanProvider.com – under News & Publications, choose Handbooks. (You can find the supplements on the State-, Plan- and EAP-Specific Information page.)
Noteworthy handbook updates
We've updated a number of topics within our national handbook. Several to note:
Updated Contracting with Magellan (Section 2) clarifying reimbursement for adhoc member services provided under non-contracted plans.
Revised description of appeal process under Appealing Decisions that Affect Network Participation (Section 2).
Added a new topic to Before Services Begin (Section 3) called The Appropriate Level of Care with emphasis on intensive inpatient (IOP) pre-authorization requirements, program expectations and examples.
Outlined various criteria used to support clinical decisions in addition to our primary tool, the Magellan Care Guidelines (Section 3). 
Clarified information currently available on our Provider Website (Section 3).
Added information about CMS preclusion requirements under Provider Exclusion from Federally or State-Funded Programs (Section 4).
Explained the application of CMS local coverage determination (LCD) and national coverage determination (NCD) care management guidelines when serving Medicare members under Medicare Beneficiaries (Section 6).
Updated the following Appendix documents:

Professional Provider Selection Criteria for master's level other than social work and nurses with prescriptive authority.
Frequently Asked Questions regarding credentialing and contracting for individuals, groups and recredentialing.
Prevention/Screening programs.
Policies: Medicaid Compliance, False Claims Act Laws and Whistleblower Protections.
Changes made to the Organizational and Facility Handbook Supplement for 2020 included:
Modified wording under Value-Based Collaboration and Purchasing (Section 2).
Added information required to obtain Benefit Certification: Admission (Appendix C) and Continued Stay (Appendix D).
In accordance with your agreement(s) with Magellan and/or its affiliated companies, you should adhere to the policies and procedures outlined in the national handbook and any supplements that apply to states in which you practice or benefit plans for which you are eligible to see members.